About Big Grape Winery Tours
Big Grape Winery Tours is a leading tour company located in the stunning Yarra Valley, just outside Melbourne.
We specialise in providing high-quality, personalised tours to couples, small groups, and large parties. Our team is passionate about showcasing the best of the region, including wineries, breweries, distilleries, chocolateries, and dairy farms. With flexible itineraries and expert guides, we can tailor your tour to meet your specific interests and preferences.
We operate seven days a week and offer pick-up and drop-off services throughout Melbourne. Whether you're a seasoned wine enthusiast or a curious newcomer, let us show you the unique flavours and breathtaking scenery of the Yarra Valley. Choose Big Grape Winery Tours for an unforgettable experience.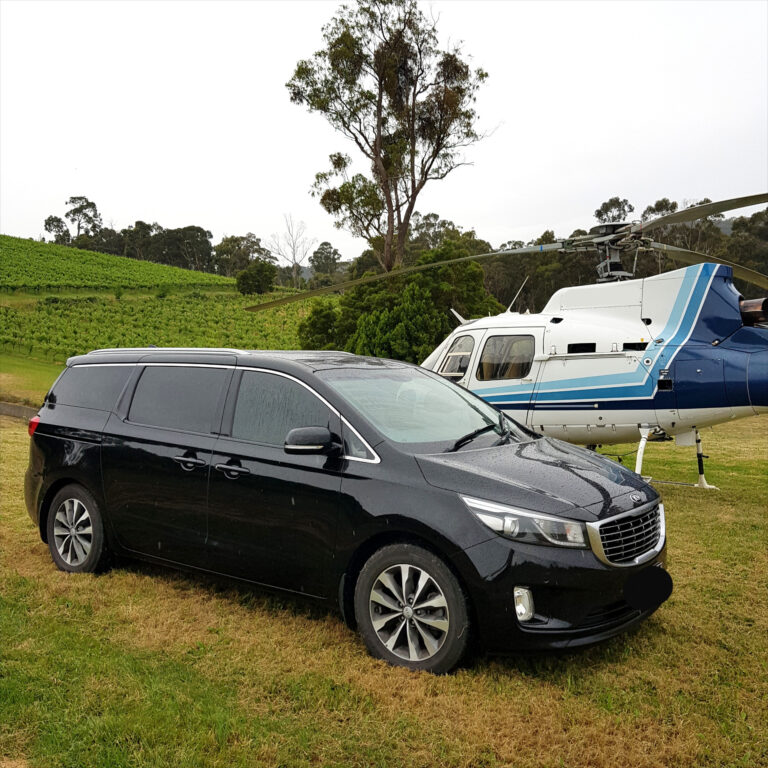 Beau and the team were fantastic, had great communication, were punctual, very knowledgeable and were just all round lovely people. From airport pick ups, to local drop offs and a full day winery tour nothing was too much trouble. We will definitely be back and will be booking through Big Grape Winery Tours again. Thanks for a fabulous long weekend in a spectacular part of our amazing country!
The whole day went seamlessly! Our driver was Greg and he was so knowledgeable and passionate about the area which made our experience more authentic. The wineries we visited were beautiful, we literally brought wine from each venue! We even got to visit the gin distillery which was really cool. The process of organising this was smooth and easy, Beau was great at answering any questions we had and the response time was within the hour! Would definitely go with this company again, next time I'll be bringing my friends and family! Thank you for a great day out!
At very short notice (due to being let down by another company) Beau came to our rescue. We celebrated a birthday winery tour for 14 people and he ensured we all had a fabulous day. His communication before and on the day was terrific, the venues and the bus were all of a high standard. Beau's business is one that stands out above the others. I highly recommend you book with Big Grape Winery Tours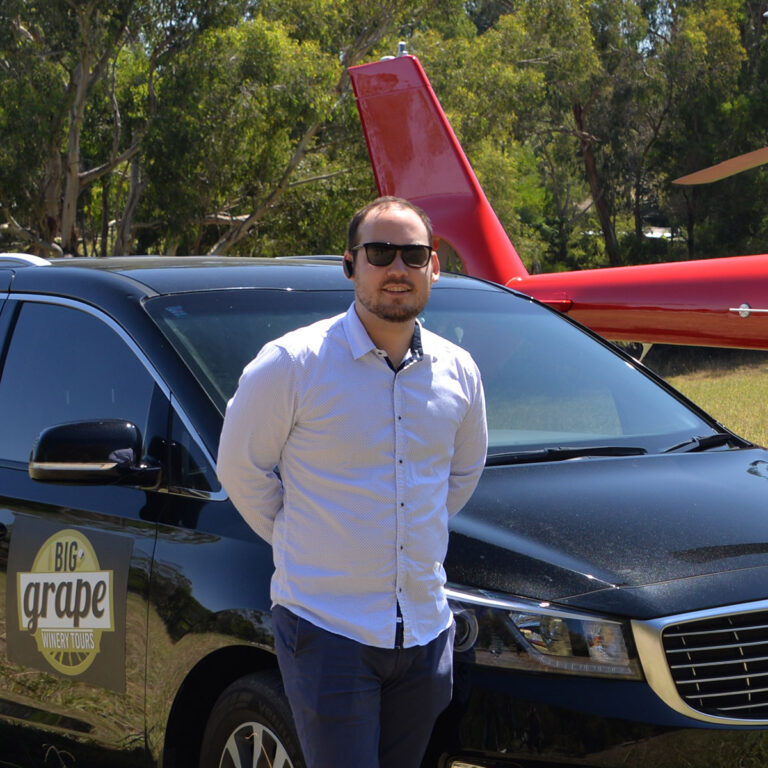 About Us
At Big Grape Winery Tours, we're passionate about providing an authentic Yarra Valley experience to our guests. Our founder, Beau Heme, recognised the need for a truly local tour company and in 2017, he created Big Grape Winery Tours. Since then, we've grown our team, but we've kept our focus on hiring knowledgeable local drivers who can provide unique insight into the region.
Beau's extensive travels to wine regions around the world, including Napa Valley, Sonoma, Europe, Barossa Valley, McLaren Vale, Tamar Valley, and Coal River, have inspired us to bring the best of global wine tours to the Yarra Valley. Unlike many city-based tour companies, we're locally run and based right in the valley. When you ride with us, you'll be guided by a true local expert who is passionate about sharing their knowledge of the area.
At Big Grape Winery Tours, we're dedicated to showcasing the beauty and flavours of the Yarra Valley. As a tour operator, we solely focus on this cool climate, world-class wine region. We offer a highly professional service with great value, so come join us for an unforgettable tour experience.