Main Info
Experience the beautiful Yarra Valley in your own personal large tour group of 11 to 24 plus people. We welcome large groups for any occasion whether it be social, work, birthday and hens or bucks celebrations. Organise your group and well help you organise a great day out in the valley.
With our Yarra Valley private tours we can suggest the best venues or we are happy to take your suggestions from you for your tour with discussion.
This private wine tour is available to book 7 days a week and we can pick up anywhere in Melbourne metro or Yarra Valley area. Please see below for all inclusions, pricing and sample itineraries.
Departure
Flexible pick up and drop off locations.
Departure Time
Approx. 9.30am (from City) or 10.15am (from Yarra Valley).
Return Time
Approx. 4:15pm (to Yarra Valley) or 5.15pm (to City).
Included

Pick up and return service available from any address in the Melbourne area.
Enjoy a delightful winery or brewery lunch with a choice of wine, beer, or cider. (Includes one course, with the option for two or three courses at an additional fee.)
Engage with our knowledgeable and entertaining local guide's/host's.

Experience tastings at three charming boutique wineries (fees included).
Travel in modern/new model transportation vehicles. All fitted with air conditioners and heaters.
Tastings at 3 boutique wineries (tasting fees included).
We accommodate group sizes ranging from 2 to 56 people and beyond if needed.
All transportation to and between destinations is taken care of.
Embrace the fun, positive atmosphere on your private tour, exclusively for your group.

Itinerary
Please scroll down page to itinerary section for an example of a tour.
Pricing

Please send us an enquiry for a quote and availability.
Prices range from approx ($80 – $200 per person). Please contact us for full quote and package info.
We can cater to many budgets and all pricing is inclusive of GST.

Pick Up & Returns

– Yarra Valley or Lilydale Train Station
– CBD or Melbourne Metro (or any address within Melbourne with discussion or fee).
Itinerary
Click here for the large group Yarra Valley wine tour itinerary!
9.30am Pick up City or 10.15am Pick up Yarra Valley (both flexible if needed).
10.30am First on the day is at the beautiful Greenstone vineyard. Enjoy the relaxed vibes and 190 degree views of the Yarra Valley. Sample up to 5 delicous wines. 
11.45am onward, time for our lunch venue of the day and you will have a choice between three options.
First option - Boat o'craigo winery. Enjoy a casual atmosphere with excellent lunch and wines. Pizza and antipasto share style lunch with glass of wine. https://www.boatocraigo.com.au/
Second option - Coldstream Brewery (we highly recommend) offer a pub style feed with options ranging from pizza to award winning parma's. As a part of our package we can also give you the option for one beverage of beer or cider. A glass of wine or the popular tasting paddle on offer. https://www.coldstreambrewery.com.au/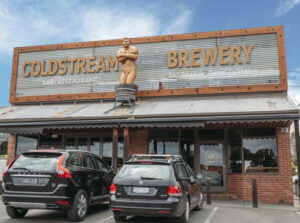 Third option - Steels Gate Wines offer a refined upper class lunch with sit down wine tasting and glass of estate wine to enjoy. A refined experience with premium dishes. https://steelsgate.com.au/
Two or three course options available at either lunch venue (additional courses at a fee).
1.45pm Helen and Joeys estate is our after lunch stop off. They feature 5 wines and yet again a amazing view of the valley (its likely to the best in the Yarra Valley). Even ride a unicorn for some great picture's after your tasting. Its a relaxed environment and great chance to enjoy the late afternoon.
3.15pm  Hanrahans Vineyard is our last stop of the day. A lovely setting on the side of a hill amongst a plethora of vines. Enjoy the outdoor seating area and tasting of boutique 4 wines. Its super casual and time for everyone to catch up and enjoy the last winery stop of the day.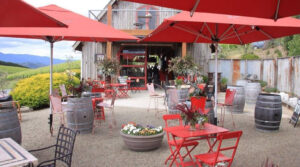 4.15pm latest - Unfortunately at this time its the end of your Yarra Valley private tour. We will start the journey back to your return address.
4.30pm Drop off Yarra Valley address or latest
5.15pm Drop of City/Metro area address (Can be earlier if needed, just let us know).